Availability:
Mostly available
Years Active:
1991–present (hiatuses from 2000-2001 and 2008-2009)
Angra are a progressive power metal formation from São Paulo, Brazil. Formed in 1991, with Andre Matos (vocals), Luís Mariutti (bass), Marcos Antunes (drums), André Linhares (guitar) and Rafael Bittencourt (guitar).
In 1992, Linhares was replaced by André Hernandes, later replaced by Kiko Loureiro. They underwent a big line-up change in 2000, when the vocalist Andre Matos, the bassist Luis Mariutti and the drummer Ricardo Confessori, that have entered after Marcos Antunes (now with Sunsarah), left the band and founded Shaman (later renamed to Shaaman and back to Shaman again) together with Luis' brother Hugo Mariutti.
They were then replaced by Edu Falaschi on vocals, Aquiles Priester on drums and Felipe Andreoli on bass.After being on hiatus for almost two years due to management issues, Angra's website announced their come back with a slight change in it's line-up: Ricardo Confessori returns, replacing Aquiles Priester, who decided to dedicate full-time to his side project, Hangar.
In 2013, Fabio Lione (Hollow Haze, Rhapsody of Fire, Vision Divine) toured with Angra. The "Angel's Cry - 20th Anniversary Tour" CD/DVD/Blu-Ray was released in November 2013. It featured Fabio on vocals, plus other guests such as Tarja Turunen and Uli Jon Roth.
Wikipedia about Angra:Angra was formed in 1991 by Santa Marcelina Music College students vocalist André Matos, duo guitarist Rafael Bittencourt and André Linhares, and were joined by former Rafael Bittencourt band mate drummer Marcos Antunes, as well as former Firebox bassist and former both Rafael Bittencourt and André Linhares high-school mate Luís Mariutti.
With this line-up, several of the first band hits were composed, mainly by Rafael Bittencourt and André Matos. The very first song to take form was "Time", which later became part of their first album; "Angels Cry", composed by Matos and Bittencourt came shortafter; "Queen of the Night" was originally "Rainha" and was written by Bittencourt while he played with Marcos Antunes in another band, the song was then revived to integrate Angra's repertoire; and "Carry On" was brought ready to band, composed by Andre Matos.
In the beginning of 1992, André Linhares left and guitarist André Hernandes replaced him. In the short time that Hernandes stayed in the band, he changed the existing songs arrangements, giving them body and substance.
A lot of his licks were kept by his replacement, Kiko Loureiro. It was during Hernandes' time in the band that "Evil Warning" took shape. A Bittencourt's old song called "Reaching Horizons" was then incorporated to the band.
The last work of this line up was on the tribute to Kate Bush "Wuthering Heights"Shortly after guitarist André Hernandes left the band, Kiko Loureiro, who has played with both Antunes and Bittencourt in other bands, joined Angra.
After almost an entire year of rehearsal they released the demo Reaching Horizons in 1992 which was received very positively by critics and achieved unexpected success both in Brazil and Europe. It was one of the first releases from Limb Music Products, which later would become one of Europe's premier power metal specialty labels.
During the recording sessions for their first album Angels Cry, Marcos Antunes left the band. Sieges Even's drummer Alex Holzwarth was called to finish the album; Ricardo Confessori was later invited to be the new drummer.
This change established Angra in its most enduring and prolific form, which lasted from 1993 to 2000. Angels Cry was recorded at Gamma Ray guitarist Kai Hansen's studio in Hamburg, Germany. The album included performances by Heaven's Gate guitarist Sascha Paeth as well as Gamma Ray guitarists Kai Hansen and Dirk Schlächter.
The album was released in Brazil in 1993 and featured many classical influences as well as an adventurous cover of Kate Bush's "Wuthering Heights". The album was a great success in Angra's native Brazil as well as Japan where it sold over 100,000 copies.
That year Angra dominated the polls of the Brazilian magazine Rock Brigade obtaining awards for Best New Band, Best Album, Best Singer, Best Album Cover and Best Keyboard Player. Due to the album's success in Japan an EP was issued on the Japanese market which included remixed versions of songs from Angels Cry (Evil Warning, Angels Cry, Carry On and Wuthering Heights).
In the following year the album was subsequently released in Europe through Dream Circle, and in France by C.N.R. It went on to be very successful both critically and commercially.In 1994 Angra opened for AC/DC in Brazil and was invited to the inaugural Brazilian Monsters of Rock Festival, sharing stage with KISS, Black Sabbath and Slayer.
After the festival, the band embarked on what would be a very successful Brazilian tour, which eventually ended in Europe in 1995. Holy Land - an ambitious project involving huge orchestration, choirs, and Brazilian rhythms - was released in 1996.
Once again the production was handled by Sascha Paeth and Charlie Bauerfiend. Holy Land proved even more successful than Angels Cry, and the Japanese Victor release, including the bonus track Queen of the Night, went gold.
Angra toured Japan for the first time following the huge success of Holy Land. That same year the EP Freedom Call was released including cover versions of Judas Priest´s "Painkiller", which was followed by the release of the live album Holy Live, recorded in Paris in 1996.
In 1998 Angra released the EP Lisbon, followed by the album Fireworks; both were produced by Chris Tsangarides. Fireworks was a departure from Angra's earlier experimental sound. It focused more on the traditional heavy metal sound, and lacked the classical influences that were apparent in Angels Cry and the Brazilian rhythms that were included in Holy Land.
A lengthy world tour was set up in support for the album. Angra made an appearance at the Buenos Aires´s edition of the Monsters of Rock Festival. The Holy Box was released the same year by Lucretia Records including exclusive acoustic tracks.
In 2000 Angra co-headlined shows in Europe with Time Machine and Stratovarius.During mid 2000 Angra split, parting ways with vocalist Andre Matos and its entire rhythm section, bassist Luis Mariutti and drummer Ricardo Confessori.
After a great deal of speculation concerning the end of the band, remaining guitarists and founders Kiko Loureiro and Rafael Bittencourt started drafting musicians to preserve the band. Symbols's vocalist Eduardo Falaschi, Paul Di'Anno's drummer Aquiles Priester and bassist Felipe Andreoli were chosen after what the band called a "rigorous and criterious process involving both technical skills, previous experience and perfect mutual musical understanding".
Rebirth was released in 2001, produced by Dennis Ward. The album was both a critical and commercial success in Brazil and internationally, selling over 100,000 copies worldwide in less than 2 months. The album went gold in Brazil that same year.
The EP Hunters and Prey was released in 2002 which included acoustic takes of Rebirth songs, as well as other new material, a cover of "Mama" by Genesis, and their first song with lyrics in Portuguese Caça e Caçador (Portuguese for Hunter and Prey).
Angra was a featured guest on many mainstream TV shows in Brazil.Angra would play live in Japan and appeared in The Rock Machine Festival in Spain, the famed Wacken Open Air event in Germany and The ProgPower Festival in Atlanta, Georgia, which was their first visit to the USA.
Following the tour, various members of the group played as guests in many projects, including the Led Zeppelin tribute album The Metal Zeppelin - The Music Remains The Same.Temple of Shadows recording sessions started in January 2004 at Mosh Studios in São Paulo.
Dennis Ward once again was at the production role. The album guested famous vocalists Kai Hansen (Gamma Ray), Sabine Edelsbacher (Edenbridge), Hansi Kürsch (Blind Guardian) and the Brazilian legend Milton Nascimento.
Temple of Shadow was a concept album based around a character known as The Shadow Hunter and his saga which is described as "a saga of a crusader knight that ends up disputing the expansionist ideals of the Catholic Church in the eleventh century".
Progressive metal influencies permeate the album to an extent never seen before on an Angra release, making it sound closer to Dream Theater and Pain of Salvation. Expanding from the typical power metal sound, the album incorporates orchestras ("No Pain For The Dead"), flamenco ("The Shadow Hunter"), triple timing ("Wishing Well"), and epic vocal parts often including entire choirs, and not limited from female voices.
The record sold over 20,000 copies in the first week in Japan alone, selling close to 50,000 copies in Brazil and over 250.000 worldwide.The band made a very successful tour in Brazil and an impressive European tour, headlining shows in Southern Europe throughout Spain, Italy, and France in February 2005.
For the first time since its creation, the band played at a UK show at The Mean Fiddler in London, supported by DragonForce, and later joined Finnish band Nightwish for the Japanese dates in March. The band then went to Taiwan and after, for the first time, they played in the Oceania continent headlining shows in Australia.
Angra resumed the Brazilian tour and then returned to Europe for the Lorca Roch Festival, Live in Italy and Bull Rock Festival, sharing stages with big heavy metal names like Iron Maiden and Dream Theater.
Later in 2006, Angra worked once again with producer Dennis Ward on their new album, entitled Aurora Consurgens, focusing on a non-concept album as Rebirth was. Instead, they pursued a close relative of the idea, a theme album.
The moods and lyrical content of a themed album all follow a specific topic or idea, rather than a story, which are apparent from start to finish. In the case of Aurora Consurgens, the lyrics are about the different mental perturbations such as suicide, schizophrenia, sociopathy, bipolar disorder, etc.
Also in 2006, Fábio Laguna composed a solo progressive instrumental album called Freakeys along with drummer Aquiles Priester and bassist Felipe Andreoli.In 2008, Singer Edu Falaschi was originally reported as saying that Angra "has been terminated", but this was later revealed to be both a misunderstanding and a misreporting of his words.
Edu later clarified what was meant by his earlier comments: "Angra is not done; we're taking a break, a pause. The band is going through some difficult management issues, and all of us are doing our best to get back on the road".
In 2009, the Official Site was put out of function. Instead, the home page announced that the site was under construction and news would be released soon. In March 2009, the Angra's Official Site announced the return of Ricardo Confessori to the post of drummer of Angra, replacing Aquiles Priester, who left the band to dedicate full force to his band Hangar.
Confessori returns to Angra after a nine-years hiatus. The band is currently touring along with another brazilian band, Sepultura.Angra's first line-up was formed in 1991 with Andre Matos, Rafael Bittencourt, Kiko Loureiro, Luís Mariutti and Marco Antunes.
They recorded their first EP Reaching Horizons, which was followed by Marco Antunes leaving the band in 1992 just prior to the recording of their first album Angels Cry. Alex Holzwarth, Rhapsody of Fire, was chosen as a replacement for the recording sessions and was later replaced by Ricardo Confessori.
This was the longest lived Angra line-up. In 2000 Matos, Mariutti and Confessori left the band, eventually grouping together to form the power metal band Shaaman. In 2001 Eduardo Falaschi, Felipe Andreoli and Aquiles Priester joined the band for the release of Rebirth.
The band also recruited keyboard players on different occasions after Andre Matos' departure but they never received "member" status. In late 2008, Priester left the band due to differences with other band members and later in 2009, Confessori returned to take over drums.
On May 23, 2012, Eduardo Falaschi issued an open letter in which he announces his departure from Angra. Although he didn't explain the reason, he says he will focus on his future projects, including Almah.
Current members: * Rafael Bittencourt – guitars (1991–present) * Kiko Loureiro – guitars (1992–present) * Felipe Andreoli – bass guitar (2001–present) * Ricardo Confessori – drums (1994-2000; 2009–present) * Fabio Lione - lead vocals (2013-present)With: * Daniel dos Santos – live keyboards (2009–present)Former members * Andre Matos – vocals, studio keyboards, piano (1991–2000) * André Hernandes – guitar (1992) * André Linhares – guitar (1991) * Luís Mariutti – bass guitar (1991–2000) * Leck Filho – live keyboards (1993–1998) * Marcos Antunes – drums (1991–1992) * Alex Holzwarth – drums (1993–1994) * Aquiles Priester – drums (2001–2008) * Fábio Laguna – live keyboards (2004–2008) * Eduardo Falaschi - vocals (2001-2012)
Photos
Angra performs music and can be booked for (private) corporate events, personal appearances, or other music performances. The estimated booking fee range to book Angra for your event, Please Contact. Angra has more than 257.6K listeners worldwide and really knows how to entertain your audience. Similar artists are Andre Matos, Hibria, Vision Divine, Helloween, Symphony X, Edguy, Stratovarius . Contact AAE Music agency for ratings, reviews, videos and information on scheduling Angra for an upcoming event.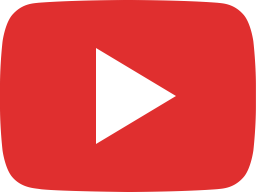 Unfinished Allegro/Carry on (HQ)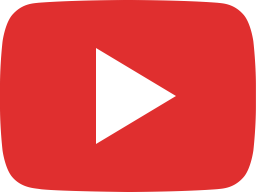 Angra - Time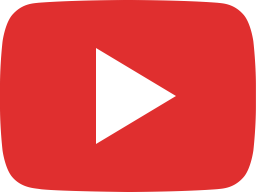 Angra Angels Cry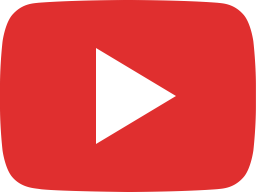 Angra - Stand Away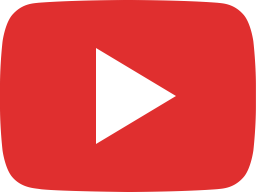 Angra - Never Understand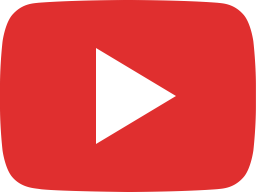 07. Wuthering Heights - Angels Cry (1993), Angra. [320 Kbps]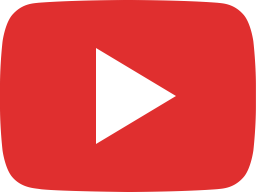 Angra - Streets Of Tomorrow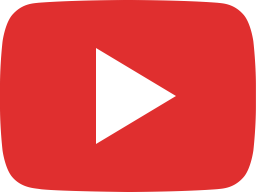 Angra - Evil Warning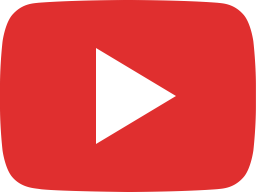 Angra - Lasting Child
---
Angra performs music and can be booked for (private) corporate events, personal appearances, or other music performances. The estimated booking fee range to book Angra for your event, Please Contact. Angra has more than 257.6K listeners worldwide and really knows how to entertain your audience. Similar artists are
Andre Matos
,
Hibria
,
Vision Divine
,
Helloween
,
Symphony X
,
Edguy
,
Stratovarius
. Contact AAE Music agency for ratings, reviews, videos and information on scheduling Angra for an upcoming event.
Frequently Asked Questions
BOOKING Angra
How to book Angra?

Our booking agents have successfully helped clients around the world secure talent like Angra for speaking engagements, personal appearances, product endorsements, or corporate entertainment for over 15 years. The team at AAE Music represents and listens to the needs of organizations and corporations seeking to hire musicians, bands, or entertainers. Fill out a

booking request form

for Angra, or call our office at 1.800.698.2536 to discuss your upcoming event. One of our experienced agents will be happy to help you get pricing information and check availability for Angra or any other artist of your choice.
---
How much does it cost to book Angra?
Booking fees for Angra, or any other artist, singer, or celebrity, are determined based on a number of factors and may change without notice. Pricing often varies according to the circumstances, including the talent's schedule, market conditions, length of the performance, and the location of the event. Booking fees listed on this website are intended to serve as a guideline only. In some cases, the actual quote may be above or below the stated range. For the most current fee to hire Angra, please fill out our
booking request form
or call our office at 1.800.698.2536 to speak with an experienced booking agent.  
---
Who is the agent for Angra?

AAE Music has successfully secured celebrity talent like Angra for clients worldwide for more than 15 years. As a full-service artist booking agency, we have access to virtually any artist, singer, or performer in the world. Our artist booking agents are happy and able to submit an offer to the musician or band of your choice, letting you benefit from our reputation and long-standing relationships in the industry. Fill out the

booking request form

or call our office at 1.800.698.2536, and one of our agents will assist you to book Angra for your next private or corporate event.
---
What is a full-service talent booking agency?

AAE Music, the music division of speaker bureau and celebrity booking agency All American Entertainment, acts as a "buyers agent" in the artist booking process. We exclusively represent talent buyers, meeting planners and event professionals, who are looking to secure an artist, musician, band, or musical duo for performances, personal appearances, speaking engagements, corporate entertainment, commercials, or endorsements. We do not exclusively represent Angra or claim ourselves as the exclusive booking agency, business manager, publicist, speakers bureau or management for Angra or any other artist or celebrity on this website. For more information on how we work and what makes us unique, please visit

How We Work

.
---
Angra performs music and can be booked for (private) corporate events, personal appearances, or other music performances. The estimated booking fee range to book Angra for your event, Please Contact. Angra has more than 257.6K listeners worldwide and really knows how to entertain your audience. Similar artists are
Andre Matos
,
Hibria
,
Vision Divine
,
Helloween
,
Symphony X
,
Edguy
,
Stratovarius
. Contact AAE Music agency for ratings, reviews, videos and information on scheduling Angra for an upcoming event.
This website is a resource for event professionals and strives to provide the most comprehensive catalog of popular musicians and bands to consider for performances at corporate events, fundraising galas, or university events. A listing or profile on this website does not imply an agency affiliation or endorsement by the talent.
All American Entertainment (AAE) exclusively represents the interests of talent buyers, and does not claim to be the agency or management for any artist or celebrity on this site. AAE Music is a talent booking agency for paid events only. We do not handle requests for donation of time or media requests for interviews, and cannot provide celebrity contact information.
If you are the talent, and wish to request removal from this catalog or report an issue with your profile, please click here.