REQUEST BOOKING INFORMATION
We are happy to assist you with your interest in booking an artist for your event. Please provide details about your organization, the type of event, venue size, or the talent you would like to secure, and an agent will be in touch shortly. Feel free to call us at 1-800-698-2536 if you need immediate assistance.
Tell us about your event!
During normal business hours, we respond to most inquiries within 4 hours.
Need Quick Answers?
We are happy to help! Call us to speak with a booking agent about your event or specific artist request.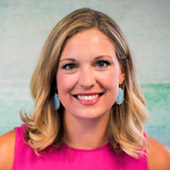 1.800.698.2536
Our celebrity booking agents can:
Gauge interest and check availability for artist engagements, appearances or corporate events.

Provide you with the artist fee to book your favorite artist and other celebrity appearance fees.

Give you personal recommendations for the best artists.

Assist you with any questions you have throughout the artist booking process.
This website is a resource for event professionals and venues and strives to provide the most comprehensive catalog of popular musicians and bands to consider for performances at corporate events, fundraising galas, or university events. A listing or profile on this website does not imply an agency affiliation or endorsement by the talent.
All American Entertainment (AAE) exclusively represents the interests of talent buyers and venues for ticketed events, and does not claim to be the exclusive representation or management for any artist on this site. AAE Music is a talent booking agency for paid and ticketed events only. We do not handle requests for donation of time or media requests for interviews, and cannot provide celebrity contact information.
If you are the talent, and wish to request removal from this catalog or report an issue with your profile, please click here.